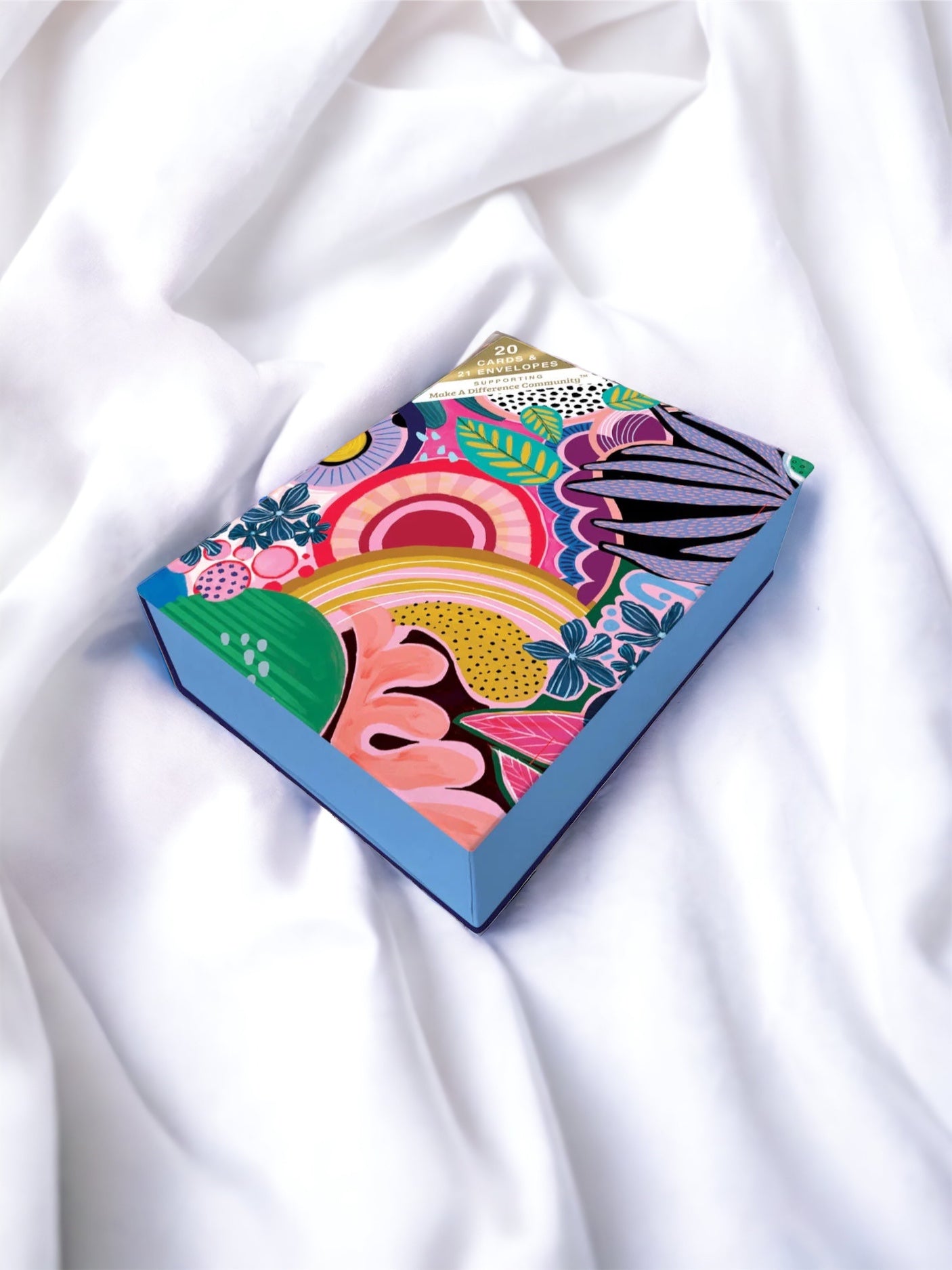 Boxed Card Sets.
Greeting cards are an essential part of our lives, allowing us to express our thoughts and feelings to our loved ones. Our selection of boxed cards includes a range of greeting cards for different occasions, including birthdays, weddings, anniversaries, and every other life milestone. Our boxed birthday cards are perfect for celebrating that special day, with both whimsical and elegant designs.
Our card boxes come in various sizes and designs, making it easy to find the perfect option for your needs. Whether you need a small box for your notecards or a larger box to store your greeting cards, we have something to fit your requirements. Our gift card boxes are also a great option for those looking to present a gift card in a special way. These boxes come in a range of designs, making them perfect for any occasion.
At Paper Republic, we understand the importance of staying connected to those we care about. That's why we offer a wide variety of boxed card sets to make it easy for you to stay prepared for any occasion. Our selection of boxed cards includes options for every budget and style, ensuring that you'll find something that fits your needs. Whether you're looking for greeting cards, notecard sets, or gift card boxes, we have everything you need to keep in touch with the people who matter most.